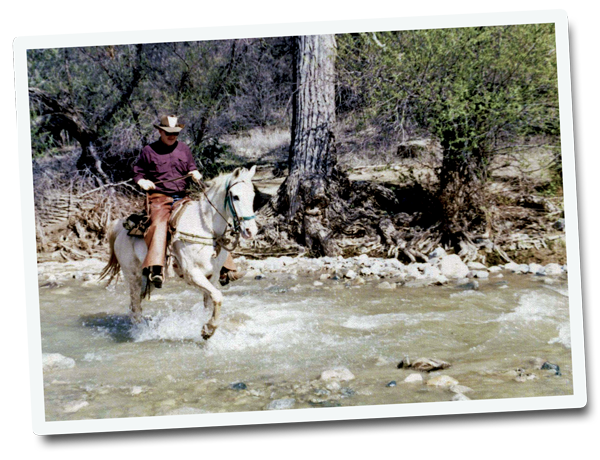 Remarkable insights from Gary L. Stuart on what the West and its characters can teach us today.
Life in the American West in the 1880s is still there. The same mountains, rivers, horses, people, trials and tribulations are waiting for readers to visit.
Back then, dime novels presented an idealized mishmash of cowboys, cowgirls, Indians, lawmen, and outlaws. By the turn of the Nineteenth Century, Zane Gray and Louis L'Amour were churning out classic "Westerns." Whether bought for a dime, or a few hard-earned dollars, the romanticized approach enthralled, entertained and engaged.
Ten Shoes Up is a first cousin, but not a son or daughter to the classics. It explores the trials and tribulations of the 1880s, particularly along the New Mexico-Colorado border. The characters jawbone the conundrums, and dream about days and nights long gone. By depicting the horses, trails, and rivers, and engaging the men and women who rode them, this book aims to recreate the Old West realistically. Life was as hard and as good then as it is now. The lessons they learned are revisited, not through rose-colored glasses, but the lens of the Twenty-first Century reader.