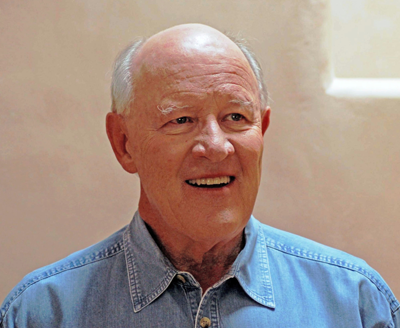 Comission Gary to write your important story
ABOUT GARY L. STUART

I earned degrees in business and law at the University of Arizona, and practiced law in Phoenix Arizona with Jennings, Strouss & Salmon from 1967 to 1998. I started my own solo practice in 1999 am now a part-time lawyer with a focus on ethics and professional discipline.
I teach creative writing and ethics to law students at Arizona State University's Sandra Day O'Connor College of Law. I write every day. My stack includes hundreds of short stories, articles, monologs, op-eds, teaching materials, CLE materials, and blogs about writing and writers. I write about the American civil and criminal justice systems. My characters include invented and real lawyers, cowboys, cowgirls, judges, clients, old west heroes, outlaws, in-laws, and horses. I use the 5th, 6th, and 14th amendments to the United States Constitution as characters and solutions in all of my books. The old west may be thought of as lawless, but the people of the 1800s knew about justice. So, justice is the narrative arc in all my books.   
My nonfiction titles and my novels chronicle challenges to Americans 125 years ago and today. Justice and due process are embedded in everything I write—nonfiction and novels. I don't write about the future, but I hope that justice and the rule of law will be alive and well long after I've tried my last case and written my last book.
The Miranda book was about true confessions given by guilty defendants who confessed without knowing they had a Fifth Amendment right to remain silent. Innocent Until Interrogated is about false confessions given by defendants who did not believe they had any choice suffering tag-team custodial interrogation for days on end by corrupt cops. Those two books led to my writing the true story of one of Arizona's most important wrongful conviction cases—Anatomy of A Confession.  It is the true story of a woman convicted of killing her son based on a confession she never gave.  
My western novels are driven by the main characteristic of the genre—the American West during the waning years of the nineteenth century. They are told by fictional characters on the frontier, cowboys, western women, sheriffs and outlaws. Horses are lead characters in every book. I owned and rode some of them.
My mystery/psychological novels evolve around unstable or delusional mental and emotional conditions. Some of my characters suffer from dissociative identify disorders. Others chase and sometimes find retribution, revenge, and release.
My blogs focus on the ethics of writing—thus combining both of my occupational hazards. The 200+ blogs on my blogsite are shallow dives into writing while maintaining ethical integrity. My subject list is seemingly endless—norms, imperatives, etiquette, fraudulent publication, plagiarism, duplicate publication, authorship, conflict of interest, pandemics, politics, and other regressions.